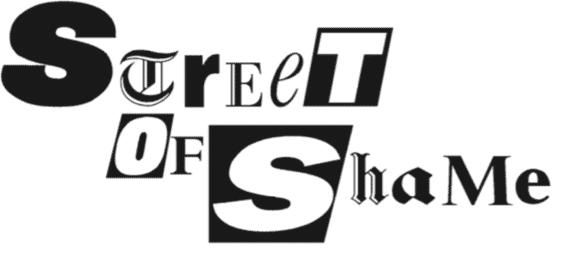 Fleet Street's Greek comedy
Royal wedding, Issue 1470
IT WAS quite a scoop for MailOnline back on 20 March: "Revealed: Prince Harry and his bride-to-be Meghan Markle set to visit the Greek party island of Zakynthos on a private yacht."

They were "set to take a break from their wedding preparations to enjoy a holiday hopping around the Greek islands", it said, quoting a Facebook post by one Spiros Lougaris, owner of Hotel Castelli on the island. "'We have just been informed that His Royal Highness Prince Henry of Wales […] and Meghan Markle will be arriving in Zakynthos on a ONE DAY stopover of a trip in early May PRIOR to their wedding. It is an enormous pleasure and honour for the whole island and of course for our friend Maria Drogitis that will be their personal guide...'"

With no further details, the Mail then blathered on about how the island had "gained a notorious after-dark reputation as a party island where hard drinking and high-jinks have at times turned to murder" and speculated about the possible itinerary: "The couple are expected to fly to Corfu – the birthplace of the royal's grandfather Prince Philip. It is believed the couple will board a yacht in Corfu to sail to Zakynthos and other Ionian islands such as Lefkas, which is a favourite of Harry's father Prince Charles."

'Right Royal Honeymoon'
The Express, Hello! and OK! then rushed in too; and the Telegraph came up with a think piece on the "Rise of the 'pre-moon' – why couples like Harry and Meghan are booking a break before their wedding", and speculation that the couple had perhaps been "watching The Durrells on ITV, which is set on the largest of the seven Ionian Islands."

Vogue chipped in with a set of Zakynthos travel tips on how to "holiday in homage to the most buzzed-about duo of Buckingham Palace"; and the Sun even launched a "Right Royal Honeymoon competition" to win a trip to Zante. Only Brides magazine, in one of the two articles it ran on the subject, noted that Lougaris's Facebook post had "since been deleted, most likely to protect the pair's privacy".

Or perhaps because the whole thing was made-up? Surely not! Maria Drogotis, the aforementioned guide, is well-known on the island for the elaborate April Fool's jokes she contributes to local Facebook group "The Ionian Echo", and posted this one early "because if I had uploaded it on April Fools then nobody, quite rightly, would have believed me."

'Fucking yellow rag'
She did nothing to spread the story beyond the closed group, saying it was re-posted on the hotel's Facebook page because they "wanted to share the joy". From there, "the MailOnline got hold of it and, true to form, pinched the whole thing, even claiming the hotelier had submitted the story to them not half an hour before it went public. This was absolutely not true. Not only does the man not speak English but he was ill and bedridden.

"I was courteous enough to call the MailOnline – as was the hotelier's daughter – and the telephone operator was so rude and indifferent that I believe I managed to say 'fucking yellow rag' before I hung up on them. I also followed this up with a really scathing e-mail, but they never bothered to respond."

The fake news then spread around the globe. "It spiralled completely out of control with no-one even bothering to double-check any info with me before publicising, except for People magazine in the USA, who didn't run the story." As Drogotis says: "People are gullible. It's the biggest farce pulled over the British press in the last ten years at least, and I didn't even mean to do it."
More top stories in the latest issue:
GREEN FEES
No embarrassment at all as Mail on Sunday editor Geordie Greig gives shop-soiled former government minister Damian Green a monthly column.
PRO BONO
No one likes U2 more than rock critic Neil McCormick, the Daily Telegraph's very own erupting geyser of gush.
UNHAPPY CAMP
Warfare at the Mail as the Daily slams the Sunday's promotion of Remainers Morgan, Miliband and Clegg, while the website is offended by the MoS's exposé of the Thomas Markle paparazzi 'plot'.
SACKLER AND ASHES
Standard editor George Osborne boasts of exposing tax dodging by the 'opioid billionaire' Sackler clan – having praised their philanthropy when chancellor.
QUICK OFF THE MARK
How long did it take Sun hack Andy Halls to commit a classic 'Halls Up' after taking over the rag's Bizarre TV column? Er… just over a fortnight!
LORDS A LEAVING…
Mail fury at peers' interventions in the EU debate is wildly at odds with the praise it heaps on them when they follow the paper's editorial line.
ANGRY YOUNG MAN
Has keyboard controversialist Toby Young learnt from past indiscretions? To judge by his sympathetic contribution to the 'incel' debate, apparently not.