Strips & Cartoons
Issue 1453
Enlarge Snipcock And Tweed
Tweet
To see many more cartoons and strips from this issue, get the latest edition of Private Eye - you can subscribe here and have the magazine delivered to your home every fortnight.
Next issue on sale:
31st October 2017.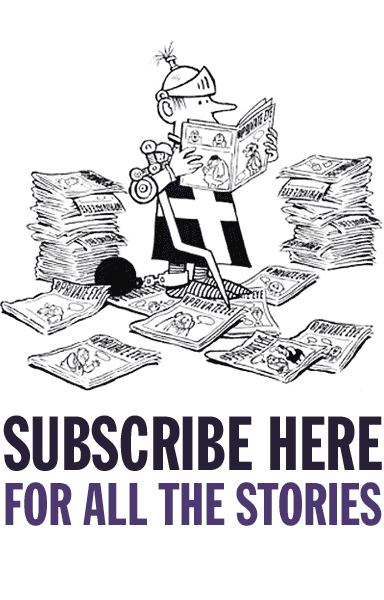 More From This Issue
More From Private Eye
Only In The Magazine
In This Issue
Ryanair cancels flights to improve punctuality…
Daily Tudorgraph: Protests Over Henry VIII's 'Power Grab'…
Let's Parlezment Franglais!…
James Murdoch's Argument for Allowing Fox to Take Over Sky, as Presented to the Competition and Markets Authority…
Jacob Rees-Mogg's Reasons To Be Uplifted In Modern Britain…
Hillary Clinton: The Milk that Spilt, as told to Craig Brown
And also...
- Winter is Coming: Can the NHS cope with the seasonal crisis?
- A spook too far: Le Carré's tinker trouble
- Myanmar Crisis Watch: Too strategically useful to be criticised?
For all these stories you can buy the magazine or subscribe here and get delivery direct to your home every fortnight.