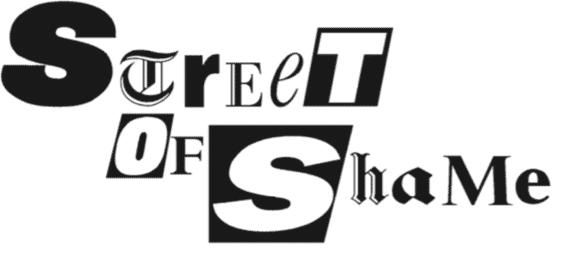 Gina Miller and a hate-Mail campaign
Article 50, Issue 1437

"WHAT's the truth about Gina Miller?" the Daily Mail asked two weeks ago, after the Supreme Court upheld her victory in the Brexit case and forced a parliamentary vote on Article 50. People who read both the Daily Mail and the Mail on Sunday may indeed have puzzled over this question in recent months.

"A loss-making company. False claims about a law degree. And critics who say she's a shameless self-publicist..." So said the Mail headline of 25 January above a spectacular hatchet-job by financial hack Ruth Sunderland. But if Miller is a publicity-seeker, one of her willing accomplices has been, er, the Daily Mail. From 2013 until last year she was often quoted approvingly in the paper, including by Sunderland and columnist Dominic Lawson. Her True And Fair Campaign was hailed for exposing excessive management fees charged by investment funds.

'Burnt at the stake'
That all stopped when she went to court to stop Theresa May triggering Article 50 without parliament's approval. Ruth Sunderland's first hatchet-job appeared on 4 November 2016. "Facts, rumours and wishful thinking all meld together in the sometimes improbable but always fascinating life of Gina Miller," she concluded. "Her latest role as the Remainers' answer to Joan of Arc is the latest chapter. But of course, Joan was burnt at the stake – a fate some Brexiteers might view as too kind for this heroine."

Given that Miller was receiving death threats, she was unamused – and immediately gave an interview to, er, the Mail on Sunday, which had backed Remain in the referendum. On 6 November, just two days after the daily paper's onslaught, its Sunday sister reported that she had "survived a ferocious online hate campaign by Brexit supporters. She calmly reeled off the insults: 'Gang-rape her, she's a witch, stay in the kitchen scrubbing floors, black women shouldn't show their face in public, throw acid in her face.' Fellow claimants withdrew through sheer terror, but not Mrs Miller."

On 4 December, she was back in the MoS with a comment piece. "It has come at a cost," she wrote of her legal campaign. "There has been a great deal of abuse, both political and personal… I regard myself as a strong woman but the tsunami of vitriol almost succeeded in knocking even me down… with threats of violence, rape and murder."

Incitement to violence
Miller also complained to the regulator Ipso about what she regarded as the Daily Mail's incitement to violence. On 8 December the Mail website had to delete the line about burning at the stake being too good for her. The online version of its 4 November profile now ends instead with a swipe about her supposedly dull husband, said to be worth £30m: "Some have wondered why a livewire like Mrs Miller is married to him. Cynics may say she has about thirty million good reasons."

On Christmas Eve, daily editor Paul Dacre departed for a month's holiday. Even in his absence the Sunday paper kept up its retaliation, running a 1,600-word interview with Gina Miller on 15 January about the impending Supreme Court verdict. Although Gina was "quietly confident of a victory", wrote MoS hack Angella Johnson, "it has come at a considerable personal cost, including public vilification. Indeed, she lives in constant fear for herself and her family, and the police consider the threats against her – which range from sexual abuse to death threats – to be entirely serious."

'A stain on us all'
Dacre's first day at the office in 2017 was neatly timed to coincide with the judgment, on 24 January. The focus of his court coverage the next day was clear from the choice of photo for the front page: Gina Miller, looking "triumphant". Inside, Ruth Sunderland's hit-job ran over pages 8, 9 and 10 – and with a final thud of the axe, an op-ed piece by Sarah Vine was headlined "Gina's no martyr: she's just a pushy posh mum."

Over at the Mail on Sunday, editor Geordie Greig thought otherwise. On 29 January he published an extraordinary nostra culpa by Rachel Johnson on behalf of the Fourth Estate: "I would like to apologise to Gina Miller… for all the abuse she's taken. Much of it was generated by unfair comment in the press, and provocative headlines… This is a stain on us all."

A stain on us all: what a charming way for the Mail on Sunday to welcome back Dacre, its supposed editor-in-chief. No doubt the compliment will be returned very soon…
More top stories in the latest issue:
DON'T READ ALL ABOUT IT…
Why, while other papers gorged on the David Beckham knighthood story, the Times and Sunday Times had to keep schtum.
JACKSON BOLLOCKS
Red faces across Fleet Street after it's revealed how the Henry Jackson Society has been paid by Japan to put anti-China stories in the British media.
GISSA JOB
Eleanor Mills makes no secret of wanting the top job at the Standard – but Sunday Times colleagues suspect it's a ruse to get Rupert to promote her.
ANTI-SOCIAL MEDIA
After the murder of South Yorkshire teenager Leonne Weeks, hacks waste no time contacting her underage schoolfriends for photos and information.
FIRING LINES
David Cameron failed to persuade Lord Rothermere to sack Paul Dacre, but had more luck at the Telegraph dripping poison about its then editor Tony Gallagher.
PRESCOTT POSER
Sunday Mirror bosses grow uneasy at columnist John Prescott's output as his ghost writer, son David, is now Jeremy Corbyn's adviser and speechwriter.