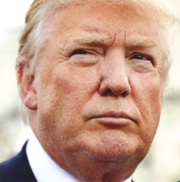 Only In The Magazine
What you won't see on the Jeremy Kyle show… Exclusive! Sepp Blatter 'Spot the Bail' Competition… Herbie Lies Again: VW Beetle Tells Untruths about his Emissions… Me and My Spoon, with Dame Zaha Hadid… Refugee Crisis: EU 'To Decide on Agreed Course of Inaction'… Brian Sewell Reviews The Pearly Gates… Donald Trump's tweets, as told to Craig Brown

And also...
- Dacre v Dave: Editor's rabid attack on the PM leaves Mail executives aghast
- PLUS: Slicker on Lord Ashcroft's tax exile
For all these stories you can buy the magazine or subscribe here and get delivery direct to your home every fortnight.
Next issue on sale: 13th October 2015.