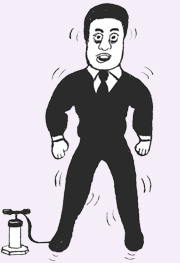 Only In The Magazine
Trident to be replaced by the Loch Ness monster if Labour Wins, says Daily Mail… Lord Janner: Me and My Spoon… New from Gnomemart: The Inflatable Ed… Cameron: 'I'm a lifelong Tuscan Villa fan'… That Slimmed Down Ukip BBC Schedule in Full… The New Caring Clarkson Column… Nursery Times: Mrs Goggins Wrongly Accused of Fraud...How to write the same piece more than 1,000 times with Polly Toynbee: Grauniad Masterclasses

And also...
- Maths myths: MD unpicks the parties' fantasy promises for the NHS
- Princess of Wails: Police launch a new inquiry at the troubled Bridgend hospital
- Headmaster's Message: Hello… or is it goodbye from the New Coalition Academy?
For all these stories you can buy the magazine or subscribe here and get delivery direct to your home every fortnight.
Next issue on sale: 12th May 2015.