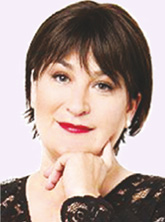 Only In The Magazine
Famous Five Go to Syria, by Enid Blyton… Nursery Times: Is It The End of the Road for Toad?... Those Alan Yentob Hacked Voicemails in Full… Top Gear: That Episode You'll Never See… New from Apple – the Apple Apple… What This Piece About Ed Miliband's Kitchen Tells You About Me, by Sarah Vain… Kanye West: Blown Ma Own Nose, as told to Craig Brown

And also...
- Radio silence: The other big media group that sat on the tax avoidance story
- Leak stew: Fixers and shady sheikhs emerge from the HSBC shadows
- Telegraph timeline: Inside story of the once-great paper's fall from grace
For all these stories you can buy the magazine or subscribe here and get delivery direct to your home every fortnight.
Next issue on sale: 31st March 2015.