In the Online Edition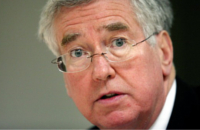 DOWNING Street's decision to review UK arms export licences to Israel and suspend some of them if the tentative truce in Gaza is broken will come...»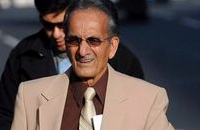 ONE common feature of recent "celebrity" historic sex abuse cases, including those of Rolf Harris and Max Clifford, is that publicity prompted other victims to come...»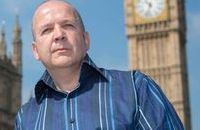 SIR Keith Joseph! Sir Rhodes Boyson! Sir Michael Havers! All senior Tories from the Thatcher era, and every one of them a paedophile – at least...»


:



- News » Top stories


- Street Of Shame » Top stories


- HP Sauce » Top stories


- Cartoons » Including Young British Artists


- Headmasters Message » New Coalition Academy


- Mediaballs » The latest gaffes


- Lookalikes » Are they related?


- Crossword » Win a £100 prize!


- In The Back » Top stories


- Media News » Top stories


- Columnists » Top stories


- Rotten Boroughs » Top stories

Only in the Magazine





- Tennis balls: Game, set & match as the Eye uncovers another plagiarist at the Times
- Knacker's yard: Cleveland police is a small force… but it has big, big problems
- Al-Qaeda Alert: The blabbermouth peer who blew the gaff on Channel Tunnel security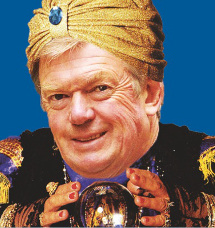 WoEbola Virus Spreads to Front Pages Shock… Your Stars with the Amazing David Tredinnick MP… Fifty Shades of May – a Sneak Preview… Commonwealth Games, Day 94… The Book of Benjamin, Chapter 95… Me and My Spoon with Dr Jonathan Miller… Banker 'Doesn't Break Law' Shock… World War III Memorial Issue… Ed Miliband Beside the Seaside, as told to Craig Brown




Including: In The Back, Street Of Shame, HP Sauce, Crossword, Funny Old World, Luvvies, Number Crunching, Me & My Spoon, Craig Brown's Diary, Mediaballs, Pseuds Corner, Letters, Lookalikes, Headmaster's Message, Cartoons, Strips, Books And Bookmen, Medicine Balls, Agri Brigade, Signal Failures, Eye TV, Rotten Boroughs, Media News and much, much more!


To read all this you'd have to buy the magazine or subscribe here and get delivery straight to your home every fortnight!