In the Online Edition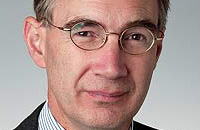 TREBLES all round in the Commons at the news that all the evidence about profiteering from the MPs' expenses racket before 2010 has been shredded....»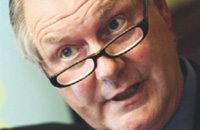 LAST month, BBC Northern Ireland ran an hour-long Spotlight documentary on allegations by Mairia Cahill, great-niece of Provisional IRA founder Joe Cahill, that a senior IRA...»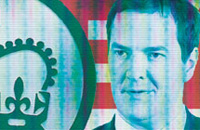 THE worldwide exposé of several hundred major multinational companies channelling billions of pounds through Luxembourg to avoid tax - based on leaked documents first revealed in...»


:



- News » Top stories


- Street Of Shame » Top stories


- HP Sauce » Top stories


- Cartoons » Including Dave Snooty


- Headmasters Message » New Coalition Academy


- Mediaballs » The latest gaffes


- Lookalikes » Are they related?


- Crossword » Win a £100 prize!


- In The Back » Top stories


- Media News » Top stories


- Columnists » Top stories


- Rotten Boroughs » Top stories

Only in the Magazine





- The Only Way Is Ethics: Questions remain over t-shirt supply chain audits.
- Supermarket Weep: Slicker on the pitfalls the Serious Fraud Office must avoid in pursuing Tesco.
- PLUS: What You Didn't Miss – A Ted Hughes Bestiary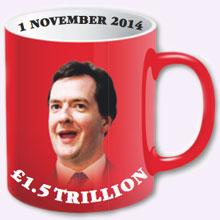 Sheikh fake exposed… The John Lewis Sick Bucket… US midterms: Obama vows to carry on getting nothing done… T-shirt Sweat Shop Scandal: A Nation Reacts… The Record Debt Memorial Mug… First World War Commemoration 'Won't be over by Xmas' promises Cameron… The Six All-Time Greatest Conveniences In Art, as told to Craig Brown




Including: In The Back, Street Of Shame, HP Sauce, Crossword, Funny Old World, Luvvies, Number Crunching, Me & My Spoon, Craig Brown's Diary, Mediaballs, Pseuds Corner, Letters, Lookalikes, Headmaster's Message, Cartoons, Strips, Music And Musicians, Books And Bookmen, Medicine Balls, Agri Brigade, Signal Failures, Eye TV, Rotten Boroughs, Media News and much, much more!


To read all this you'd have to buy the magazine or subscribe here and get delivery straight to your home every fortnight!