In the Online Edition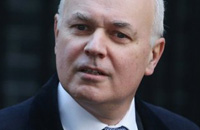 ANFIELD stadium erupted in cheers last month for disabled coach and lifelong Liverpool supporter John Smith when he was presented at half-time with a Downing Street...»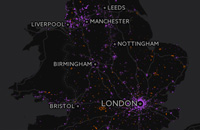 OVER the last year Private Eye has revealed the extent of ownership of British land by offshore companies, generally for tax avoidance and often to conceal...»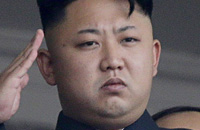 "NORTH KOREA 'tests engines ahead of possible rocket launch'," shrieked the Daily Telegraph on 20 August, the quote marks implying that such a claim had been...»


:



- News » Top stories


- Street Of Shame » Top stories


- HP Sauce » Top stories


- »


- Dumb Britain »


- Cartoons » Including Premiershits


- Headmasters Message » The Cameron Free School


- Mediaballs » The latest gaffes


- Lookalikes » Are they related?


- Crossword » Win a £100 prize!


- In The Back » Top stories


- Media News » Top stories


- Columnists » Top stories


- Rotten Boroughs » Top stories


- »


- »


- »


- I Spy »


- Poetry Corner »


- Pseuds Corner »


- »

Only in the Magazine





- How to speak Corbyn: A headline-writer's guide to twisting a politician's words
- Inside Iran: Philip Hammond ignores human rights worries as the British embassy reopens
- PLUS: Dissolution honours roundup; cracks in Caracas; and Atos in a mess again.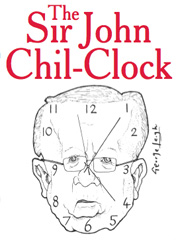 The First 100 Days of the Corbyn Premiership: Daily Mail Exclusive… Those Disillusion Honours in Full… Corbyn Proposes 'Train Carriages'… Press Office Issues Picture of PM Not on Holiday… Top Scientist Comes Up With New 'Pooh Sticks' Formula… Summer Gnomemart




Including: In The Back, Street Of Shame, HP Sauce, Crossword, Funny Old World, Luvvies, Number Crunching, Me & My Spoon, Craig Brown's Diary, Mediaballs, Pseuds Corner, Letters, Lookalikes, Headmaster's Message, Cartoons, Strips, Music And Musicians, Books And Bookmen, Medicine Balls, Agri Brigade, Signal Failures, Eye TV, Rotten Boroughs, Media News and much, much more!


To read all this you'd have to buy the magazine or subscribe here and get delivery straight to your home every fortnight!