In the Online Edition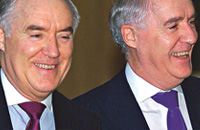 SALVATION may be at hand for staff at the Daily Telegraph, where circulation has finally slipped below that of the Times: the weirdo Barclay brothers are...»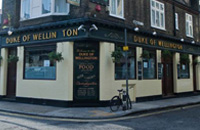 FIRST came the mighty "pubcos" to spoil Britain's boozers (Eyes passim ad nauseam); now it's the turn of offshore property developers to buy them up and...»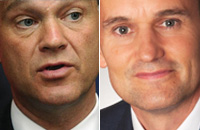 THE Foreign Office policy under the coalition of devoting British diplomacy almost entirely to commercial efforts might now look increasingly short-sighted, but it is serving one...»


:



- News » Top stories


- Street Of Shame » Top stories


- HP Sauce » Top stories


- »


- Dumb Britain »


- Cartoons » Including Grim Up North London


- Headmasters Message » The Cameron Free School


- Mediaballs » The latest gaffes


- Lookalikes » Are they related?


- Crossword » Win a £100 prize!


- In The Back » Top stories


- Media News » Top stories


- Columnists » Top stories


- Rotten Boroughs » Top stories


- »


- »


- »


- I Spy »


- Poetry Corner »


- Pseuds Corner »


- »

Only in the Magazine





- After Paris… Molenbeek memo; security lessons for the UK; plus a Cartoon Special
- Rinse & Spin: Business still booms for the UK dirty money laundry
PLUS: Focus on the Corbynistas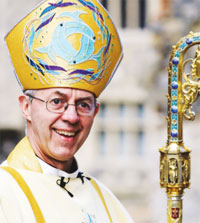 Cameron Announces Thousands of New Announcements… Labour 'Terror Threat Raised to Corbyn'… God Admits Doubts About Archbishop Welby… Isis Accuses Russians of Cheating… Kay Burley's Animals of the Paris Bombing… Film Highlights: They Didn't Fly to Bruges… Obama's 'Coalition of the Willing to Let Putin Do What He Wants'… Edmund de Waal: The White Road, as told to Craig Brown




Including: In The Back, Street Of Shame, HP Sauce, Crossword, Funny Old World, Luvvies, Number Crunching, Me & My Spoon, Craig Brown's Diary, Mediaballs, Pseuds Corner, Letters, Lookalikes, Headmaster's Message, Cartoons, Strips, Music And Musicians, Books And Bookmen, Medicine Balls, Agri Brigade, Signal Failures, Eye TV, Rotten Boroughs, Media News and much, much more!


To read all this you'd have to buy the magazine or subscribe here and get delivery straight to your home every fortnight!