In the Online Edition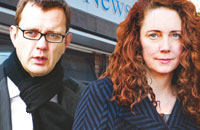 AS NEWS of the verdicts filtered through from the Old Bailey at the end of the eight-month phone-hacking trial, various interested parties were quick to give...»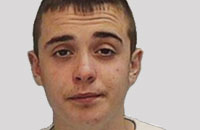 JIMMY MCGOVERN's latest TV drama, Common, shows how short-cut policing can result in large gangs of youths being charged together for a crime under the law...»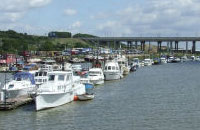 THE fall-out from one of the boom era's many scandals – the mis-selling of "interest rate swaps" – repeats a familiar pattern: a bank refusing to...»


:



- News » Top stories


- Street Of Shame » Top stories


- HP Sauce » Top stories


- Cartoons » Including Scene & Heard


- Headmasters Message » New Coalition Academy


- Mediaballs » The latest gaffes


- Lookalikes » Are they related?


- Crossword » Win a £100 prize!


- In The Back » Top stories


- Media News » Top stories


- Columnists » Top stories


- Rotten Boroughs » Top stories

Only in the Magazine





- What Rebekah Did: Six-page special report by the Eye's man in court, Adam Macqueen
- Extra Dry Sharia: The Law Society's fight against discrimination is… discriminatory
- PLUS: Extra cartoons, Summer Gnomemart & more – still only £1.50!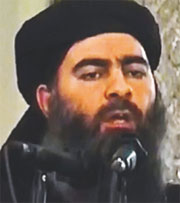 Lady Macbeth Cleared On All Charges… 24-Hour Rolling Paedo News… Putting the Hate Into Caliphate: A Message From Your New Caliph… 'Great Summer of War' Gets Underway… That Sensational Text From David Cameron to Rebekah Brooks… Theatre News: '12 Stupid People' Courtroom Drama Finally Closes… My Favourite Monty Python Sketch, as told to Craig Brown




Including: In The Back, Street Of Shame, HP Sauce, Crossword, Funny Old World, Luvvies, Number Crunching, Me & My Spoon, Craig Brown's Diary, Mediaballs, Pseuds Corner, Letters, Lookalikes, Headmaster's Message, Cartoons, Strips, Music And Musicians, Books And Bookmen, Medicine Balls, Agri Brigade, Signal Failures, Eye TV, Rotten Boroughs, Media News and much, much more!


To read all this you'd have to buy the magazine or subscribe here and get delivery straight to your home every fortnight!