In the Online Edition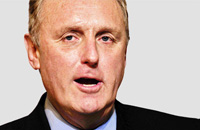 THE Langwell Estate near Ullapool in the Scottish Highlands offers grouse shooting, deer stalking and other opportunities to blow away wildlife. Its lodge rents for £4,250...»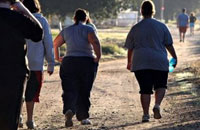 "A LITTLE exaggeration forces the message home," according to National Obesity Forum spokesman Tam Fry, forced on BBC Radio 4's number-crunching More or Less show to...»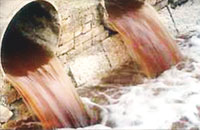 THE really unpleasant thing about floods, which isn't conveyed in TV footage of people collecting groceries by canoe, is that they turn streets and homes into...»


:



- News » Top stories


- Street Of Shame » Top stories


- HP Sauce » Top stories


- Cartoons » Including Scene & Heard


- Headmasters Message » New Coalition Academy


- Mediaballs » The latest gaffes


- Lookalikes » Are they related?


- Crossword » Win a £100 prize!


- In The Back » Top stories


- Media News » Top stories


- Columnists » Top stories


- Rotten Boroughs » Top stories

Only in the Magazine





- Air rage: Heathrow shortchanges Crossrail (and taxpayers) by £160m
- PLUS: Madoff's mates at HSBC; briefs on strike; Saudi bribery and more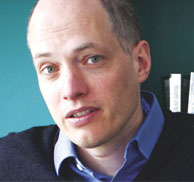 Let's Parlez Franglais: Le Summit dans le Pub… Somerset to be Twinned With Bangladesh… 'Tory Cronies A Disgrace,' Says Labour Crony… Government Investment in RBS Titanic 'sound'… Dish And Spoon Hauled Home by Angry Parents… The Philip Seymour Hoffman I Didn't Know, by Phil Space… Channel Phwooar News with John Snog… Tea: A User's Manual, by Alain de Botton, as told to Craig Brown




Including: In The Back, Street Of Shame, HP Sauce, Crossword, Funny Old World, Luvvies, Number Crunching, Me & My Spoon, Craig Brown's Diary, Mediaballs, Pseuds Corner, Letters, Lookalikes, Headmaster's Message, Cartoons, Strips, Music And Musicians, Books And Bookmen, Medicine Balls, Agri Brigade, Eye TV, Rotten Boroughs, Media News and much, much more!


To read all this you'd have to buy the magazine or subscribe here and get delivery straight to your home every fortnight!