In the Online Edition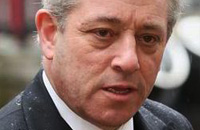 THERE were plenty of opportunities for holier-than-thou posturing after the dégringolade of two former foreign secretaries whose self-importance had left them with few friends in the...»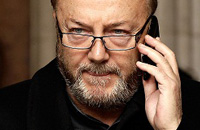 ON HIS own Twitter feed, George Galloway MP insists that retweeting someone else's comment is "not per se endorsement: sometimes the opposite". When someone else retweets...»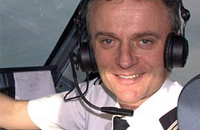 LAST week's decision by the coroner investigating the death of British Airways pilot Richard Westgate to demand urgent action to combat toxic fumes in cabin air...»


:



- News » Top stories


- Street Of Shame » Top stories


- HP Sauce » Top stories


- Cartoons » Including Young British Artists


- Headmasters Message » New Coalition Academy


- Mediaballs » The latest gaffes


- Lookalikes » Are they related?


- Crossword » Win a £100 prize!


- In The Back » Top stories


- Media News » Top stories


- Columnists » Top stories


- Rotten Boroughs » Top stories

Only in the Magazine





- Radio silence: The other big media group that sat on the tax avoidance story
- Leak stew: Fixers and shady sheikhs emerge from the HSBC shadows
- Telegraph timeline: Inside story of the once-great paper's fall from grace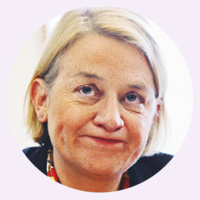 Was Ernst Blofeld Radicalised by MI6?... The Jihadi John I Knew – by Everyone… Santa to Move Christmas for 2022… Social Care Scandal as Elderly Lady Has Fall… Me and My Spoon, with Green Party leader Natalie Bennett… Greece: Brussels Hails Historic Agreement to Pretend it has an Historic Agreement… Will Hutton: The Overstate We're In, as told to Craig Brown




Including: In The Back, Street Of Shame, HP Sauce, Crossword, Funny Old World, Luvvies, Number Crunching, Me & My Spoon, Craig Brown's Diary, Mediaballs, Pseuds Corner, Letters, Lookalikes, Headmaster's Message, Cartoons, Strips, Music And Musicians, Books And Bookmen, Medicine Balls, Agri Brigade, Signal Failures, Eye TV, Rotten Boroughs, Media News and much, much more!


To read all this you'd have to buy the magazine or subscribe here and get delivery straight to your home every fortnight!