In the Online Edition
ON 6 AUGUST, almost three weeks before its official press night, the Mail reviewed Benedict Cumberbatch's Hamlet. Geysers erupting through Icelandic lava fields have rarely been...»



DISGRACED former Tower Hamlets mayor Lutfur Rahman has been having second thoughts about what property he owns since a high court ruling in April made his...»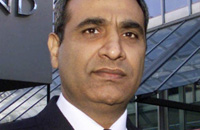 THE recent prosecution of Gurpal Virdi was "the worst I have seen in 40 years of parliaments", according to veteran Tory MP Peter Bottomley. He was...»


:



- News » Top stories


- Street Of Shame » Top stories


- HP Sauce » Top stories


- »


- Dumb Britain »


- Cartoons » Including Young British Artists


- Headmasters Message » The Cameron Free School


- Mediaballs » The latest gaffes


- Lookalikes » Are they related?


- Crossword » Win a £100 prize!


- In The Back » Top stories


- Media News » Top stories


- Columnists » Top stories


- Rotten Boroughs » Top stories


- »


- »


- »


- I Spy »


- Poetry Corner »


- Pseuds Corner »


- »

Only in the Magazine





- Batman & Yentob: How neither got their stories straight in the Kids Company closure
- May day! Polls on why Labour lost the election still don't tell the whole story
- PLUS: Fleeing Eritrea; a government gamble on super-fast gaming machines; and why the Corbyn tax figures don't add up.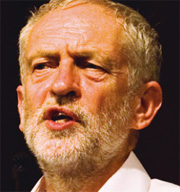 10 Reasons Why Voting for Corbyn Will Lead to Civil War: Daily Mailograph Exclusive… It's Brillo! The 'Wedding of the Century' Memorial Plate… Labour Demand Re-Run of General Election… Those Calais Songs of Praise Hymns They Didn't Use… Santa Claus Handouts Probed by Accountants… A Level Gender Gap Widens as No Boy is Photographed Jumping for Joy




Including: In The Back, Street Of Shame, HP Sauce, Crossword, Funny Old World, Luvvies, Number Crunching, Me & My Spoon, Craig Brown's Diary, Mediaballs, Pseuds Corner, Letters, Lookalikes, Headmaster's Message, Cartoons, Strips, Music And Musicians, Books And Bookmen, Medicine Balls, Agri Brigade, Signal Failures, Eye TV, Rotten Boroughs, Media News and much, much more!


To read all this you'd have to buy the magazine or subscribe here and get delivery straight to your home every fortnight!