In the Online Edition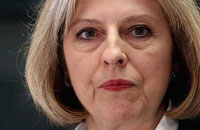 THE Home Office continues to display as little compassion as it does common sense when it comes to picking easy targets for deportation....»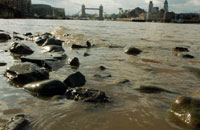 WITH the Thames Tideway Tunnel, the huge "supersewer" that Thames Water Utilities is planning to build (at a cost to each of its customers of an...»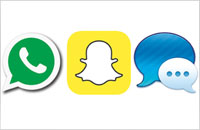 DAVID CAMERON and Theresa May say they want to ban encrypted messaging services like Snapchat, WhatsApp and Apple iMessage – but how?...»


:



- News » Top stories


- Street Of Shame » Top stories


- HP Sauce » Top stories


- »


- Dumb Britain »


- Cartoons » Including Supermodels


- Headmasters Message » The Cameron Free School


- Mediaballs » The latest gaffes


- Lookalikes » Are they related?


- Crossword » Win a £100 prize!


- In The Back » Top stories


- Media News » Top stories


- Columnists » Top stories


- Rotten Boroughs » Top stories


- »


- »


- »


- I Spy »


- Poetry Corner »


- Pseuds Corner »


- »

Only in the Magazine





- Heil Watch: Hurrah for the Mail & Mirror!
- Budget brief: George's merciless medicine
- PLUS: Phone hacking latest; how Sun supergrasses are rewriting history; the SNP's business-friendly New Girl; and Remote Controller on wither (geddit?) the BBC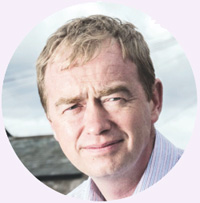 Royal Family Salutes Edward VIII… Cameron orders Britons to leave UK… Jihadis Split – 'It's All Over,' Says John… Athens Latest: Prometheus Accepts Punitive Terms… Heracles and the 12 Conditions… Cameron Learns from Greece How to Negotiate with EU… That BBC Celeb Letter You Won't Read… Tim Farron: Me and My Spoon… Marina Warner: What is a story? as told to Craig Brown.




Including: In The Back, Street Of Shame, HP Sauce, Crossword, Funny Old World, Luvvies, Number Crunching, Me & My Spoon, Craig Brown's Diary, Mediaballs, Pseuds Corner, Letters, Lookalikes, Headmaster's Message, Cartoons, Strips, Books And Bookmen, Medicine Balls, Road Rage, Agri Brigade, Eye TV, Rotten Boroughs, Media News and much, much more!


To read all this you'd have to buy the magazine or subscribe here and get delivery straight to your home every fortnight!