In the Online Edition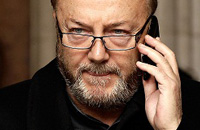 SO. Farewell then (for now) George Galloway, defeated Respect MP for Bradford West and self-styled champion of Britain's (and on occasion the world's) Muslims – but...»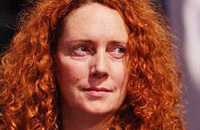 ONCE and future Murdoch henchwoman Rebekah Brooks's new role back in the News Corp fold remains unspecified, with the company announcing last month that "discussions are...»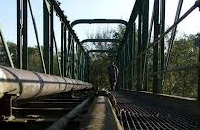 IN ONE of the last acts of the dying parliament, the coalition sneaked out the news that it has sold the Government Pipeline and Storage System...»


:



- News » Top stories


- Street Of Shame » Top stories


- HP Sauce » Top stories


- »


- Dumb Britain »


- Cartoons » Including Scene & Heard


- Headmasters Message » The Cameron Free School


- Mediaballs » The latest gaffes


- Lookalikes » Are they related?


- Crossword » Win a £100 prize!


- In The Back » Top stories


- Media News » Top stories


- Columnists » Top stories


- Rotten Boroughs » Top stories


- »


- »


- »


- I Spy »


- Poetry Corner »


- Pseuds Corner »


- »

Only in the Magazine





- Election 2015: Hello (and good riddance) to new (and old) Commons faces
- Spirit of Blair: Mr Tony's ghost and Labour's wannabe leaders
- Royal birth: Baby tips from Auntie Pippa, Sarah Vain and Sir Andrew Roberts-Radio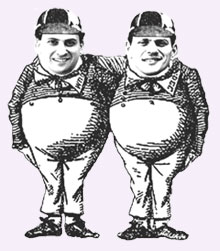 The Eye Declares: Vote Now Before It's Too Late!... Michael Gove Launches New 'Free Prisons Scheme'… Jubilant Nation Celebrates VE (Victory over Ed) Day… It's All Over for Dum But What About Dee? Nursery Times Exclusive… Public Vote to Kill Monkey and Elect Organ-Grinder… Post-Election Gnomemart Fire Sale!... George Galloway to Sue Everyone Who Didn't Vote for Him… Princess Charlotte – A Twitter Festschrift, as told to Craig Brown.




Including: In The Back, Street Of Shame, HP Sauce, Crossword, Funny Old World, Luvvies, Number Crunching, Me & My Spoon, Craig Brown's Diary, Mediaballs, Pseuds Corner, Letters, Lookalikes, Headmaster's Message, Cartoons, Strips, Music And Musicians, Books And Bookmen, Medicine Balls, Agri Brigade, Eye TV, Rotten Boroughs, Media News and much, much more!


To read all this you'd have to buy the magazine or subscribe here and get delivery straight to your home every fortnight!