In the Online Edition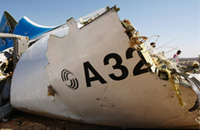 NICK PARKER, chief foreign correspondent of the Sun, had shocking news on last Friday's front page: "Security at Sharm el-Sheikh airport has been exposed as a...»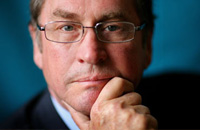 FORMER Tory party treasurer Lord Ashcroft may no longer be a fan of David Cameron, but he still knows how to profit from Conservative government policies....»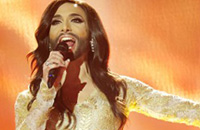 BBC licence-fee payers contribute a significant sum each year to the running costs of the Eurovision Song Contest (which, increasingly usefully, guarantees us a place in...»


:



- News » Top stories


- Street Of Shame » Top stories


- HP Sauce » Top stories


- »


- Dumb Britain »


- Cartoons » Including Yobs


- Headmasters Message » The Cameron Free School


- Mediaballs » The latest gaffes


- Lookalikes » Are they related?


- Crossword » Win a £100 prize!


- In The Back » Top stories


- Media News » Top stories


- Columnists » Top stories


- Rotten Boroughs » Top stories


- »


- »


- »


- I Spy »


- Poetry Corner »


- Pseuds Corner »


- »

Only in the Magazine





- Street of Seumas: Why Corbyn's new spin doctor is causing headaches at the Grauniad
- Vlogging a dead horse: The Sugg siblings take to the printed page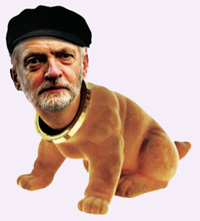 Coe Breaks World Record for Sprinting Away from Doping Allegations… Private Eye Christmas Advert Revealed – A Nation Weeps… Man on Moon Arrested by Operation Yew Tree… Don't Go to Any Muslim Countries – Foreign Office Travel Advice in Full… New From Gnomemart: The Nodding Corbyn novelty car toy… A Poppy is Not Just for Christmas… Bruce Robinson: Those Fucking Horseshit Cover-ups, as told to Craig Brown




Including: In The Back, Street Of Shame, HP Sauce, Crossword, Funny Old World, Luvvies, Number Crunching, Me & My Spoon, Craig Brown's Diary, Mediaballs, Pseuds Corner, Letters, Lookalikes, Headmaster's Message, Cartoons, Strips, Music And Musicians, Books And Bookmen, Medicine Balls, Agri Brigade, Signal Failures, Eye TV, Rotten Boroughs, Media News and much, much more!


To read all this you'd have to buy the magazine or subscribe here and get delivery straight to your home every fortnight!