In the Online Edition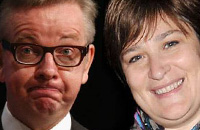 A PHOTO-OP of the Labour leader and his wife standing in the sparsely furnished kitchen of their north London home gave Mail columnist Sarah Vine plenty...»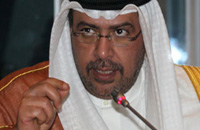 "BLATTER rival gets hefty backing for Fifa presidency," ITV News reported last week, claiming that an obscure Jordanian prince had "statements of support from the King...»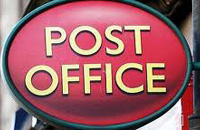 IN A desperate attempt to suppress a scandal of its own making, the Post Office has sacked and gagged independent forensic investigators who were less than...»


:



- News » Top stories


- Street Of Shame » Top stories


- HP Sauce » Top stories


- »


- Dumb Britain »


- Cartoons » Including Snipcock & Tweed


- Headmasters Message » New Coalition Academy


- Mediaballs » The latest gaffes


- Lookalikes » Are they related?


- Crossword » Win a £100 prize!


- In The Back » Top stories


- Media News » Top stories


- Columnists » Top stories


- Rotten Boroughs » Top stories


- »


- »


- »


- I Spy »


- Poetry Corner »


- Pseuds Corner »


- »

Only in the Magazine





- Radio silence: The other big media group that sat on the tax avoidance story
- Leak stew: Fixers and shady sheikhs emerge from the HSBC shadows
- Telegraph timeline: Inside story of the once-great paper's fall from grace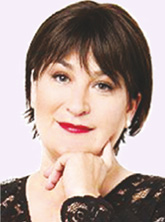 Famous Five Go to Syria, by Enid Blyton… Nursery Times: Is It The End of the Road for Toad?... Those Alan Yentob Hacked Voicemails in Full… Top Gear: That Episode You'll Never See… New from Apple – the Apple Apple… What This Piece About Ed Miliband's Kitchen Tells You About Me, by Sarah Vain… Kanye West: Blown Ma Own Nose, as told to Craig Brown




Including: In The Back, Street Of Shame, HP Sauce, Crossword, Funny Old World, Luvvies, Number Crunching, Me & My Spoon, Craig Brown's Diary, Mediaballs, Pseuds Corner, Letters, Lookalikes, Headmaster's Message, Cartoons, Strips, Music And Musicians, Books And Bookmen, Medicine Balls, Eye TV, Rotten Boroughs, Media News and much, much more!


To read all this you'd have to buy the magazine or subscribe here and get delivery straight to your home every fortnight!