In the Online Edition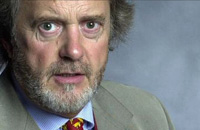 THE election is causing strain in the Handy household, where, as predicted by the Eye, Mike "Handy" Hancock, sitting MP for Portsmouth South, is running against...»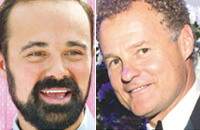 SO consuming was the Tory press's rage at Ed Miliband's plan to make Russian oligarchs and gulf petro-billionaires in London liable for the same taxes as...»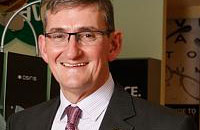 A COUPLE of years ago Private Eye reported how the Specsavers group was using heavy-handed tactics and allegedly unfair contracts to oust partners running its local...»


:



- News » Top stories


- Street Of Shame » Top stories


- HP Sauce » Top stories


- »


- Dumb Britain »


- Cartoons » Including Premiershits


- Headmasters Message » New Coalition Academy


- Mediaballs » The latest gaffes


- Lookalikes » Are they related?


- Crossword » Win a £100 prize!


- In The Back » Top stories


- Media News » Top stories


- Columnists » Top stories


- Rotten Boroughs » Top stories


- »


- »


- »


- I Spy »


- Poetry Corner »


- Pseuds Corner »


- »

Only in the Magazine





- Stink tanks: Michael Gove and Sajid Javid address a secret right-wing beano in the US
- That's rich: BBC gives £15,000 to memorial service for multi-millionaire David Frost
- Sex, lies & ferrets: News of the World habits live on at the Sun on Sunday




US Invades Sussex: 'It's Not the Oil', Claims President… Labour's new threat to destroy Britain loses them election, says Daily Blackmail… 'How I Fell in Love with Wallace,' by Wendolene… The Joy of Economics: Ed Milband's Guide to Labour Love-making… Businessmen Support Tories – Shock New Letter to the Torygraph… George Galloway: Me and My Spoon… Diary from the Office of Tony Blair, as told to Craig Brown




Including: In The Back, Street Of Shame, HP Sauce, Crossword, Funny Old World, Luvvies, Number Crunching, Me & My Spoon, Craig Brown's Diary, Mediaballs, Pseuds Corner, Letters, Lookalikes, Headmaster's Message, Cartoons, Strips, Music And Musicians, Books And Bookmen, Medicine Balls, Agri Brigade, Signal Failures, Eye TV, Rotten Boroughs, Media News and much, much more!


To read all this you'd have to buy the magazine or subscribe here and get delivery straight to your home every fortnight!