In the Online Edition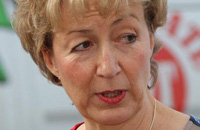 GIVEN her record as an investment banker at Barclays de Zoete Wedd in the 1990s and then as a fund manager at Invesco Perpetual, Britain's bankers...»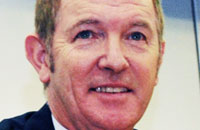 ON 3 APRIL, Andrew McDonald wrote a feature for the Guardian to mark his retirement that week as head of the parliamentary standards watchdog, Ipsa. "Whisper...»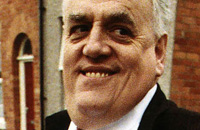 AFTER 35 years in which Fleet Street ignored the fact that Sir Cyril Smith MBE was a predatory paedophile, the Daily Mail decided on its front...»


:



- News » Top stories


- Street Of Shame » Top stories


- HP Sauce » Top stories


- Cartoons » Including Snipcock & Tweed


- Headmasters Message » New Coalition Academy


- Mediaballs » The latest gaffes


- Lookalikes » Are they related?


- Crossword » Win a £100 prize!


- In The Back » Top stories


- Media News » Top stories


- Columnists » Top stories


- Rotten Boroughs » Top stories

Only in the Magazine





- NHS smear test: M.D. on the cover-ups that go right to the top.
- Censor sensitivity: How Cambridge University Press caved in to Putin.
- Deepcut inquests: New hope at last for the bereaved families of four army recruits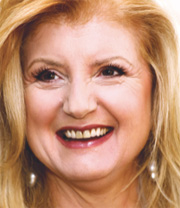 'I Wasn't Groped in Commons' – Researcher's Dramatic Claim… New From Gnome: The 'Potty About George' Potty… 'Mission Accomplished' Says Grand Old Duke of York in Helmand… That All-Purpose Housing Crisis Piece in Full… Russia 'Sends in Peacekeepers'… Smug Alert Provoked by Number 11 Downing Street… Arianna Huffington: Six Steps to Finding Inner Happiness and Marketing It, as told to Craig Brown




Including: In The Back, Street Of Shame, HP Sauce, Crossword, Funny Old World, Luvvies, Number Crunching, Me & My Spoon, Craig Brown's Diary, Mediaballs, Pseuds Corner, Letters, Lookalikes, Headmaster's Message, Cartoons, Strips, Music And Musicians, Books And Bookmen, Medicine Balls, Agri Brigade, Eye TV, Rotten Boroughs, Media News and much, much more!


To read all this you'd have to buy the magazine or subscribe here and get delivery straight to your home every fortnight!