In the Online Edition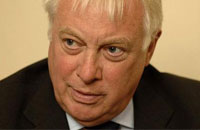 EXACTLY a year after the £3m Pollard Review into the Jimmy Savile affair delivered its findings, BBC chairman Chris Patten is confronting a new scandal –...»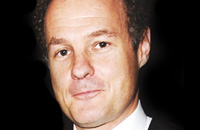 "OFFSHORE investors avoiding millions in tax spent £7 billion on London's lavish properties in last year sending market prices soaring." So screamed a Daily Mail headline...»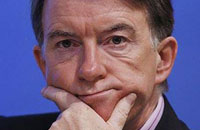 LORD (Peter) Mandelson remains blissfully untroubled by the 2008 controversy over his relationship with Russian aluminium billionaire Oleg Deripaska, to judge by the "clients and network"...»


:



- News » Top stories


- Street Of Shame » Top stories


- HP Sauce » Top stories


- Cartoons » Including Grim Up North London


- Headmasters Message » New Coalition Academy


- Mediaballs » The latest gaffes


- Lookalikes » Are they related?


- Crossword » Win a £100 prize!


- In The Back » Top stories


- Media News » Top stories


- Columnists » Top stories


- Rotten Boroughs » Top stories

Only in the Magazine





- Mandela Still Dead: Tributes pour in on Day 94 of the historic coverage.
- China love-in: A controversial Chinese firm's undeclared payment to the Tories
- Court report: Weeks five and six of the trial of the century (and it's not Nigella's).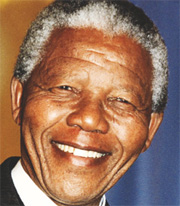 The Nelson Mandela I Never Met, by Phil Space… Is the Daily Telegraph Addicted to Nigella?... Frocks in the Dock: What the Best-Dressed Witnesses Are Wearing… Sarah Vain: Did I Mention Me?... Sensitive Coverage of the Glasgow Pub Helicopter Tragedy in Full… Jonathan Ross: My 6 Best Interviews, as told to Craig Brown




Including: In The Back, Street Of Shame, HP Sauce, Crossword, Funny Old World, Luvvies, Number Crunching, Me & My Spoon, Craig Brown's Diary, Mediaballs, Pseuds Corner, Letters, Lookalikes, Headmaster's Message, Cartoons, Strips, Music And Musicians, Books And Bookmen, Medicine Balls, Agri Brigade, Signal Failures, Eye TV, Rotten Boroughs, Media News and much, much more!


To read all this you'd have to buy the magazine or subscribe here and get delivery straight to your home every fortnight!