In the Online Edition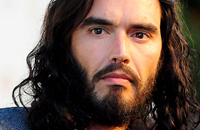 "THIS YouTube channel is gonna analyse media, it's gonna dismantle media, it's gonna create a new frequency of truth," claimed former smack addict turned stand-up comedian...»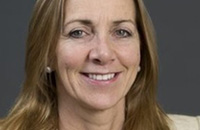 THE misleading answers that Rona Fairhead, new chair of the BBC Trust, gave at her parliamentary confirmation hearing last week regarding the tax avoidance scheme she...»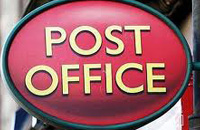 THREE years after the Eye reported the convictions of dozens of sub-postmasters for fraud and false accounting on the back of unreliable computer evidence (see issues...»


:



- News » Top stories


- Street Of Shame » Top stories


- HP Sauce » Top stories


- Cartoons » Including Grim Up North London


- Headmasters Message » New Coalition Academy


- Mediaballs » The latest gaffes


- Lookalikes » Are they related?


- Crossword » Win a £100 prize!


- In The Back » Top stories


- Media News » Top stories


- Columnists » Top stories


- Rotten Boroughs » Top stories

Only in the Magazine





- Desert Fix: How the UK covered up three decades of paying kickbacks in Saudi Arabia
- Offensive PR: Dirty work in the Congo for London-based Schillings and Bell Pottinger
- NHS in Scotland: M.D. on the real risks to Scotland's (already devolved) health service





'Don't Threaten Us' Threatens Top SNP Man… Donald's Troosers Found in Mid-Loathhim… Gnome Launches New EyeWatch Which Tells the Time… Reeva Steenkamp Found Guilty of Going to Toilet… The Knave of Hearts at Thirty: Nursery Times Exclusive… A Short History of the World's Most Successful Union, by Ben MullofKintyre… Stanley Johnson's Uproarious Anecdotes, as told to Craig Brown




Including: In The Back, Street Of Shame, HP Sauce, Crossword, Funny Old World, Luvvies, Number Crunching, Me & My Spoon, Craig Brown's Diary, Mediaballs, Pseuds Corner, Letters, Lookalikes, Headmaster's Message, Cartoons, Strips, Music And Musicians, Books And Bookmen, Medicine Balls, Agri Brigade, Signal Failures, Eye TV, Rotten Boroughs, Media News and much, much more!


To read all this you'd have to buy the magazine or subscribe here and get delivery straight to your home every fortnight!