COVERS LIBRARY
This Private Eye covers library has been transferred over from the website Ugandan Discussions. All covers and material are the copyright of Private Eye. Please email repro@private-eye.co.uk in advance for reproduction permission and details of our charges.
In The Shop
Only In The Magazine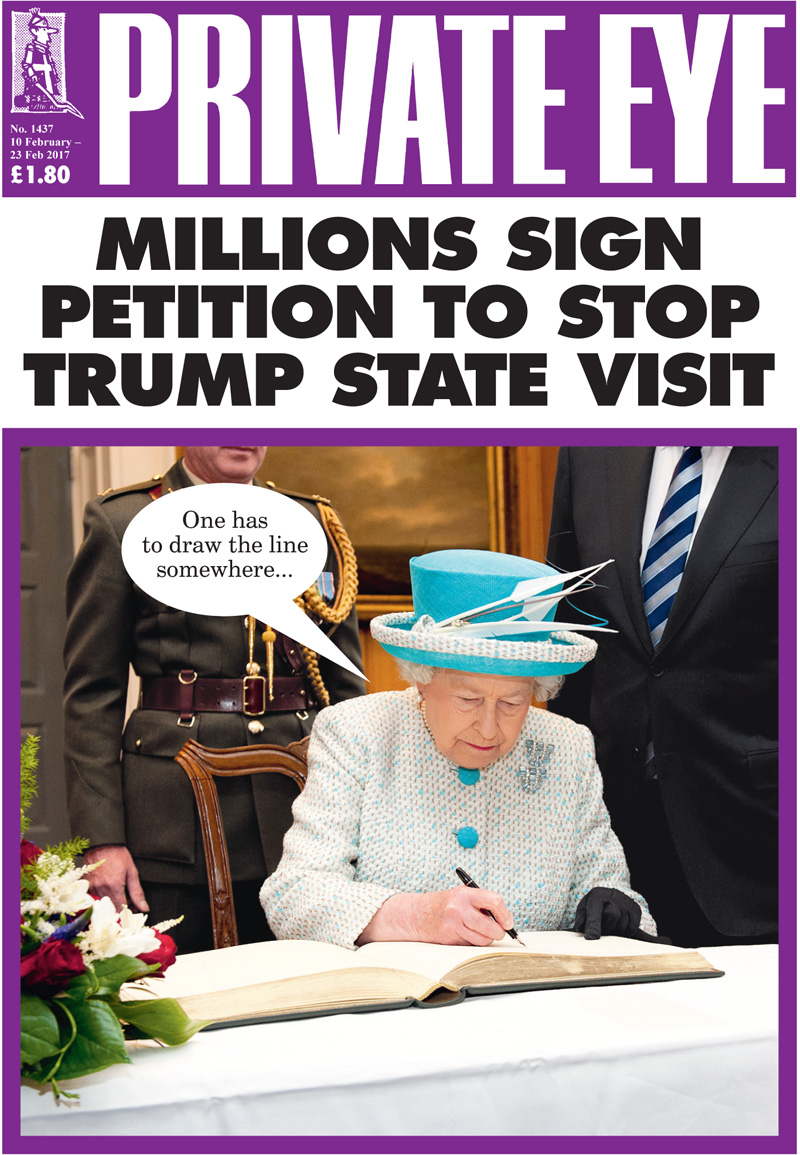 In This Issue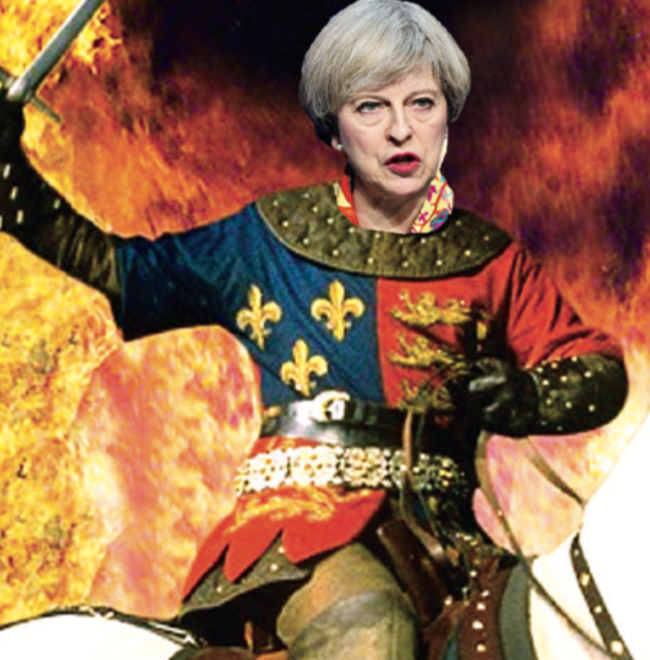 Dans le Love Nest with Mlle Ferrutti & M Farrago…
Humpty Dumpty Served With Bill for Wall – Nursery Times Exclusive…
Historic Day of Hyperbole as MPs Ratify Legislative Triggering Mechanism…
Abbottsenteeism: A Doctor Writes…
1.3bn Chinese Sign Petition Over Dictator Trump's State Visit to Britain…
Tabloid Joy as Maddie Story Found…
Edward Heath – Was He a Europhile?...
That Trump-Turnbull Phone Call in Full…
Lucy Worsley's Histwee Lesson, as told to Craig Brown
And also...
- Tosh 'n' Becks: How the Times and Sunday Times were silenced
- Bankers are back! Slicker on dismantling the Dodd-Frank reforms
- Offshore wind: Tax haven businesses backing Britain's 'Midlands Engine'
For all these stories you can buy the magazine or subscribe here and get delivery direct to your home every fortnight.